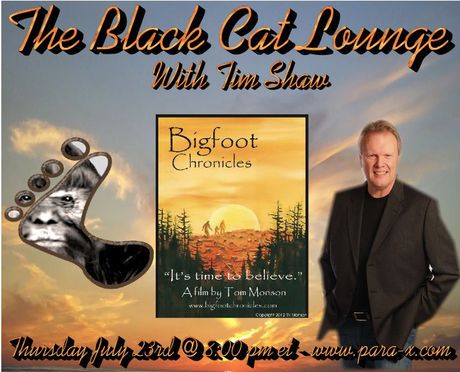 Hey Gang,
Filmmaker Tom Monson stopped by to share with us not only his exciting movie "The Bigfoot Chronicles" but also his story of inspiration!!!!
Now Ye Gods of Skype decided to be difficult however after editing this show is one not to be missed!!!!!
This guy is the REAL DEAL!